Meet a few of our students who we think are "Stars!" These students are excelling academically, achieving their goals, and representing Kids' Chance out in the community.
Alex Hammond
In 2011 Alex's father was removing a battery cover on a Sky Lift when he injured his neck. He had surgery to replace a disc and install a plate. Mr. Hammond can no longer move his head up and down and only side to side very slowly.
Mr. Hammond is permanently disabled. Alex is starting his junior year at West Georgia Tech. Along with playing baseball, Alex has excelled in college with a 3.7 GPA.
Becky Jordan
In 2004 Becky's father was working as a Sergeant for a sheriff's department when he was injured in a motor vehicle chase of a stolen car. He sustained injuries to his neck, back and leg and underwent neck and back surgery.
Mr. Jordan's injuries ultimately resulted in him being declared catastrophic by the SBWC. Becky is entering her senior year at Kennesaw State as a Mass Communications major with a 3.0 GPA.
Courtney Turner
In 2011 Courtney's father was involved in a fatal work accident when the crane he was operating tipped over causing him to fall 40 feet. Courtney was in high school when her life was suddenly turned upside down with the passing of her father.
Courtney has excelled in college and is now a senior at Kennesaw State where she is majoring in Exercise Health Science. She is also a member of the KSU cheerleading team and maintains a GPA of over 3.0.
D'Ariel Myrick
In 2010 D'Ariel's mom was walking to the parking lot when she slipped and fell on black ice causing her to sustain lower back injuries to her L4 and L5. As a result Ms. Ross underwent lower back fusion surgery and is currently going through rehab and therapy as part of her recovery.
Ms. Ross has been unable to work since her injury. D'Ariel was Salutatorian of her high school class and is starting her freshman year at the University of Georgia.
Elise Hardin
In 2005 Elise's father was collecting a chemical sample when he stepped in an oily substance from a leaky causing him to slip and fall to the ground causing a herniated disc.
Mr. Lord underwent back surgery and unfortunately, the surgeon nicked one of the nerves in his spinal column resulting in drop foot and muscle deterioration in his leg and chronic back pain. Elise is beginning her junior year at Valdosta State with a 3.4 GPA.
Katie Baker
In 2007 Katie's father was killed in an explosion at work. He was welding a flow meter onto a line attached to a Sodium Methylate tank when it exploded, killing him instantly. Katie was just 14 years old.
Katie has flourished at the University of Georgia and is now a senior studying Public Relations and Journalism and has a 3.5 GPA.
Taylor O'Quinn
In 2002 Taylor's father suffered a fatal injury while working on a paper machine at Georgia Pacific. Taylor was just six years old at the time of her father's passing.
Since then she has turned into a bright young lady, graduating high school with a 4.5 GPA and 300 hours of volunteer service. Taylor is a sophomore at the University of Georgia, majoring in Pre-pharmacy and has maintained a 3.5 GPA.
Zachary Willard
In 1995 Zach's father was involved in a fatal car wreck while working as a home builder. Mr. Willard was obtaining some construction permits when his car hit loose gravel and fell down an embankment and finally hitting a tree.
Zach was just 8 weeks old at the time of his father's accident. Zach's mother worked hard to give her son the life he deserved and that's why he is now attending his junior year at Auburn University, studying Industrial Design.
Zandra Lake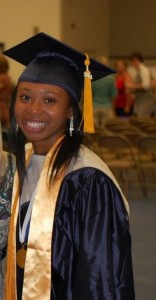 In 1999 Zandra's father suffered a fatal work related accident while working as a mechanic operator for a concrete company. Mr. Harden was moving lime from a nearby railroad car onto a conveyor when his arm got caught in the conveyor and he was pulled onto it.
Zandra was just 7 years old when her father passed away. Zandra is now a senior nursing major at Shorter University where she has maintained a GPA of a 3.0 or higher.